Ukulele & Drum Class
♫ 最容易上手的樂器,讓孩子馬上感受到學樂器的樂趣 ♫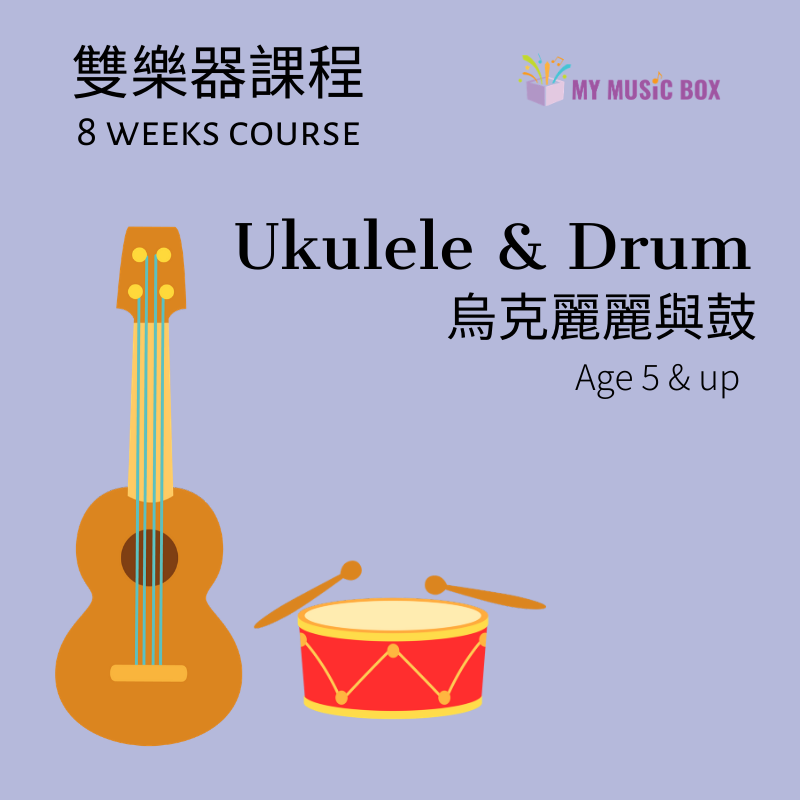 一堂課,兩種樂器, 還能練到節奏感, 協調性!
這麼棒的課程怎麼能錯過呢?
超值課程馬上就要開課了~
SESSION: 8 weeks (60 mins per class)
DATE & TIME: Every Saturday day from 2/15-4/4
2:30-3:30 PM
AGE: 5 Years & Up
FEE: $310
($30 early bird discount waived before 1/31, 1/31 前報名減免$30 )
REGISTRATION FEE: $50 (includes a cutomized My Music Box bag & a binder)
*Registration Fee waived for current/returning My Music Box students
LOCATION: 30 N. 1st Ave,
Arcadia, CA 91006
Course Material: 家長網路自行購買,資料將另行E-mail家長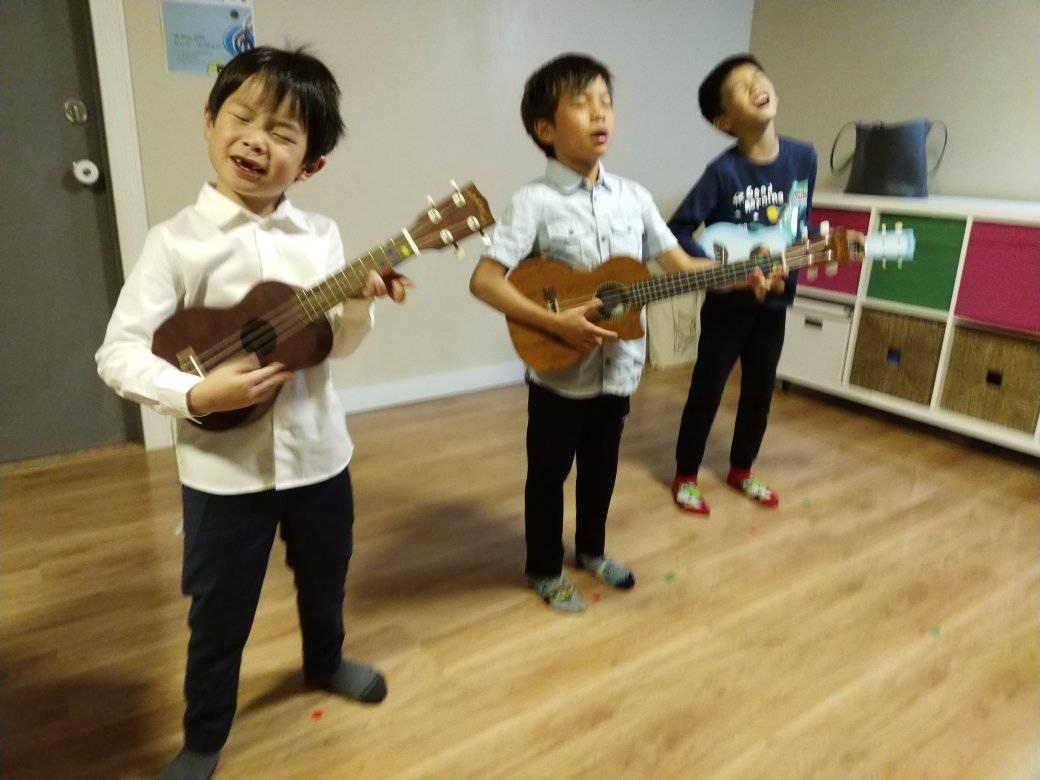 🔶 名額有限,趕快行動!
🔶 未達最低人數會全數退費
---
烏克麗麗 -大小適合孩子, 課堂上老師會帶領孩子認識樂器,如何按弦,如何撥弦. 更厲害的是我們還要邊彈邊唱呢!看似簡單,卻又訓練著寶貝們的左右手協調能力.
Ukulele instruction will focus on coordination between right and left hand as well as introduce the concept of notes, chords, and basic chord progressions.
鼓 - 強調節奏訓練,讓孩子感受節拍.刺激節奏感!
Drum instruction will emphasize rhythmic reading and comprehension.
♦已上過前幾期的寶貝, 我們將彈唱更多熟悉的歌曲喔! 當然也會學習新和弦,與彈奏方法.

零音樂基礎的寶貝們
想玩一些無壓力的樂器, 想學一下就會有成就感的~~一定要參加這堂課!
有在學樂器的寶貝們
因著已有的音樂基礎, 能更快的上手, 烏克麗麗提高孩子對和弦的認知!
也同時培養雙手協調,手眼協調性!
課程結束後,若有興趣可繼續參加團體進階班或量身訂做個別課程喔!
After 8-weeks lesson, student can continue with the next level group Ukulele & drum lesson or continue with private lesson.