SUNSHINE II
For SUNSHINE Continuous Student ONLY
只限上完SUNSHINE學生
預插班請與Miss Lina 聯絡
SUNSHINE II 課程內容:
Review and continuing development of keyboard geography and rhythm 複習與繼續建立鍵盤

與節奏

認知

Expanded note reading in treble clef and bass clef 高低音譜音符認識

Coordination of LH and RH playing 左右手協調能力


Scale playing with harmonizing bridge chords 音階與和聲

Identification of melodic patterns 旋律模式辨別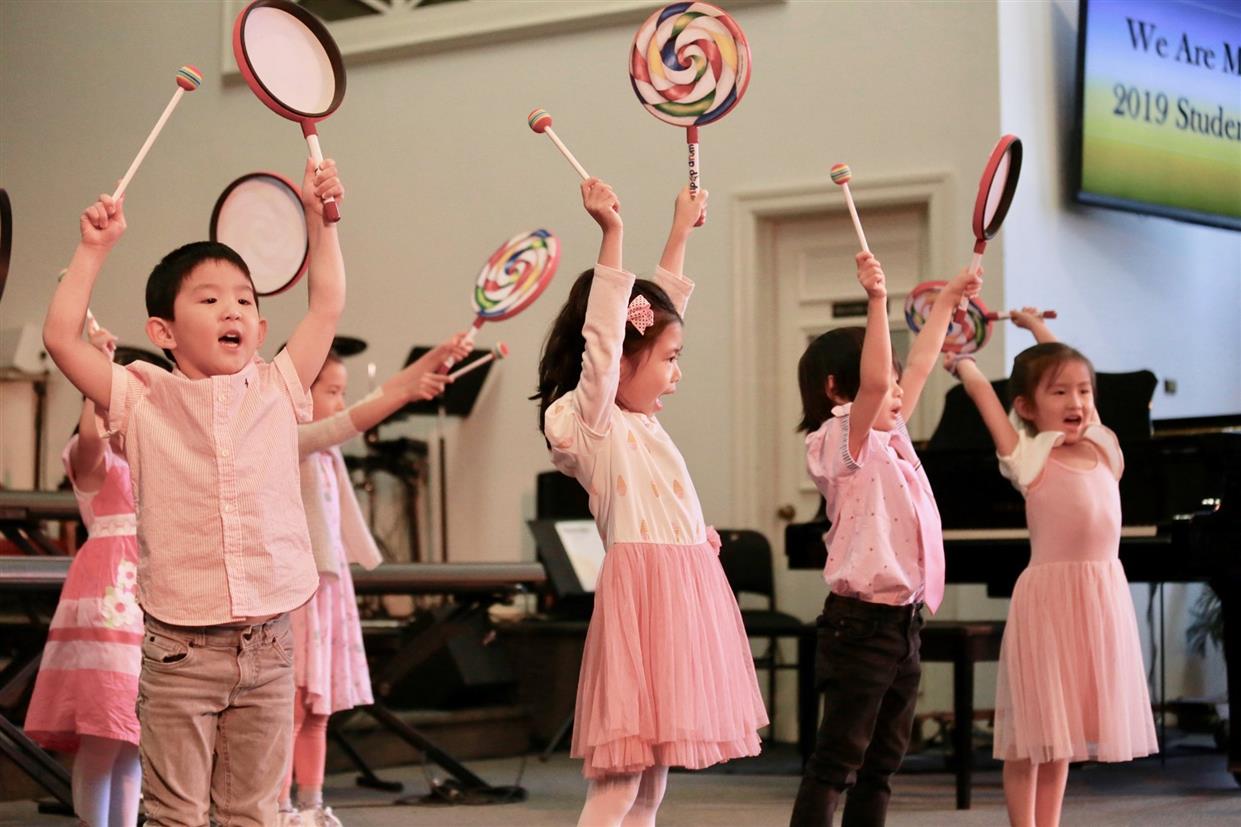 ---
SESSION: 36 weeks (50 mins per class)
with 1 accompanying parent 須有一位家長陪同
Starting Date & Time: 09/02/2020 WED 5:30
TUITION: $1400 (Tuition paid in full before 8/10 to receive discount)
MATERIAL FEE: $180
ANNUAL REGISTRATION FEE: $50 ( waived for continuing student)
PAYMENT CHOICE:
DEPOSIT: $250 Deposit ( Non-refundable ) to reserve the opening within 2 days after sign up.訂金$250請於報名2日內繳交,以確保孩子的名額.
LATE REGISTRATION: $20 dollars Expedited Shipping Charge will be added to the tuition. 8/10後報名者需加收$20郵寄費用.
STUDIO POLICY填表報名時請仔細閱讀
Pre-Registration is required,Parents will be notified the class status before start date.
課程需事先報名.班級未達最低人數會通知並全數退費,請家長放心
---
溫馨提醒:
孩子在學習才藝上,需要家長的鼓勵,堅持與陪伴!
積沙成塔,積水成河! 讓我們幫孩子建立正確的上課態度與良好的練琴習慣.

CLASS STARTS ON TIME 上課請準時
PRACTICE IS ESSENTIAL! 必須練琴,一星期五天,每天5-15分鐘
Studio 假期:
Thanksgiving Week 感恩節周, Christmas 聖誕節 Last Two Weeks of December, Spring Break春假