MOONBEAM I CLASS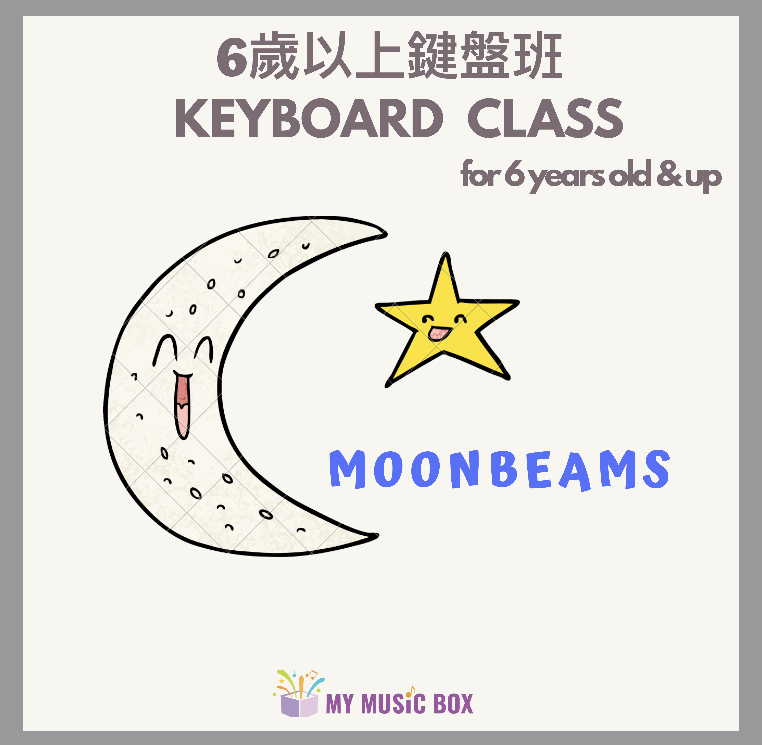 Sign up below for the Trial class($10) this Friday, 1/31 at 4:30pm!
[Moonbeams course has 3 Levels]
This beginner program for older ages is designed to support the child's growing sense of independence. Reading music becomes the primary focus for gathering information.

In Moonbeams 1 lessons, students will learn:
♦Pattern reading
♦Scale playing with harmonizing chords in 6 keys
♦Keyboard repertoire with plentiful supplementary pieces for holidays and extra challenges
♦Rhythm and keyboard ensemble experiences
♦Harmonization and composition experiences
♦Transposing within 5 finger patterns
♦Understanding and utilizing legato and staccato touches
SESSION ONE: 18 weeks (60 mins per class)
STARTING DATE & TIME:
1/31/2020 FRIDAY 4:30-5:30 pm
TUITION: 18 weeks $810
MATERIAL FEE: $130 (1 Lesson book, 1 Activity book, 1 Instrument, Magnetic Staff Board and a set of magnets.)
REGISTRATION FEE: $50 (includes a cutomized My Music Box bag & a binder)
LATE REGISTRATION: $20 dollars Expedited Shipping Charge will be added to the tuition. 1/15 後報名者需加收$20郵寄費用.
CLASS SIZE: Up to 8 students per class
WHAT YOU NEED AT HOME: A piano or a touch-sensitive keyboard. 家中需要一台鋼琴或電子琴.
STUDIO POLICY 填表報名時請仔細閱讀
Pre-Registration is required. Parents will be notified of the class status before start date.
課程需事先報名.班級未達最低人數會通知並全數退費,請家長放心.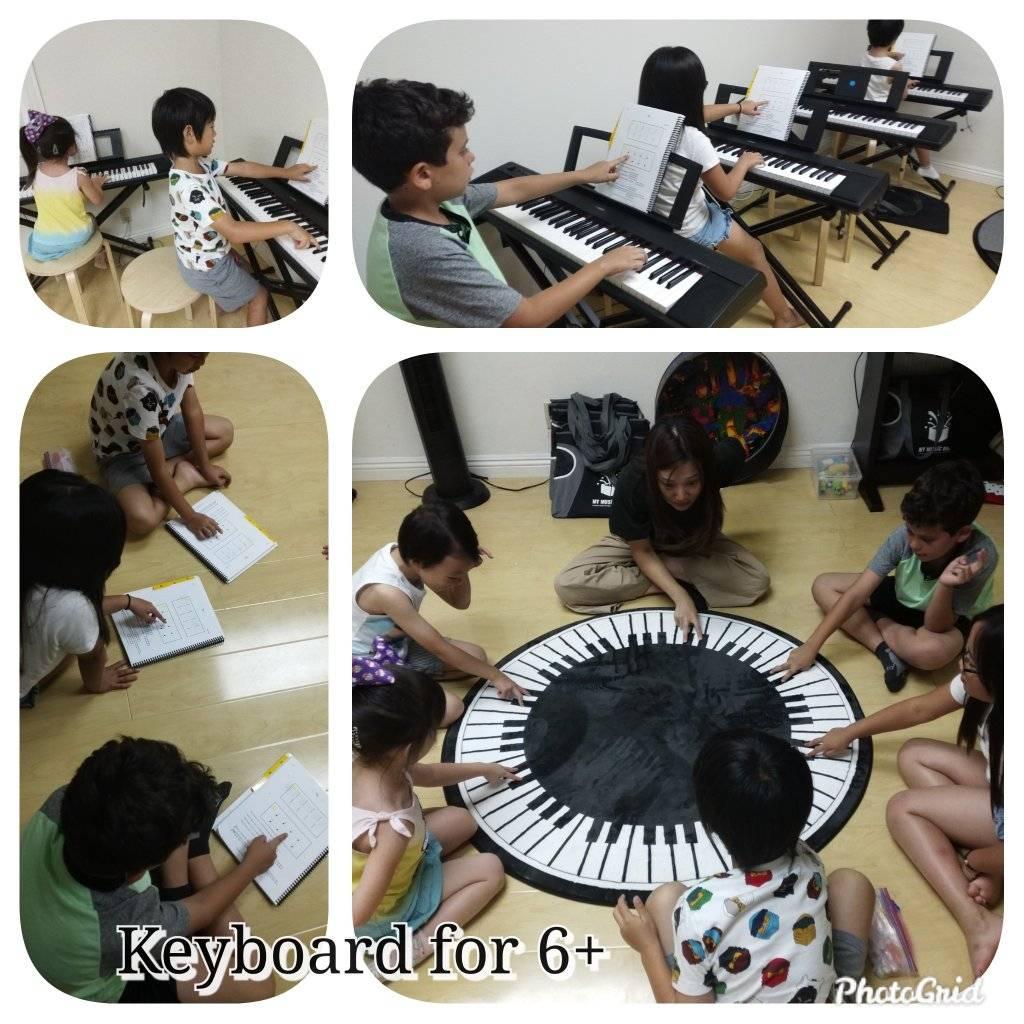 ---
溫馨提醒:
孩子在學習才藝上,需要家長的鼓勵,堅持與陪伴!
積沙成塔,積水成河! 讓我們幫孩子建立正確的上課態度與良好的練琴習慣.

CLASS STARTS ON TIME 上課請準時
PRACTICE IS ESSENTIAL! 必須練琴,一星期五天,每天15-25分鐘
Ms. Lily will be teaching this group class. Here are the videos of her students' performances: