KEYBOARD IV CLASS
For Continuous Student ONLY. For transfer student, please contact the studio to schedule an audition. (預插班請與Miss Lina 聯絡)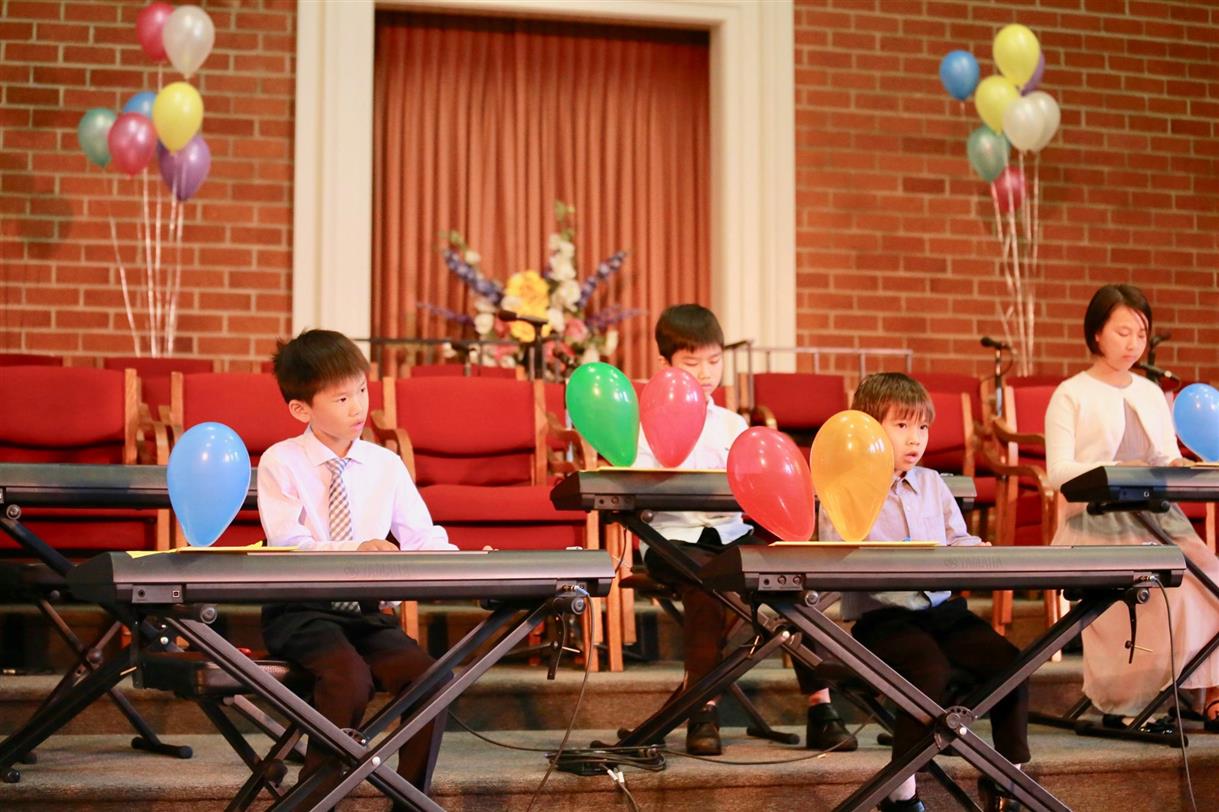 Keyboard IV 課程內容:
Study music from different musical periods: Baroque, Classical, Romantic & Contemporary
Study minimum of eight keys with continued study of scales, arpeggios & broken chords
Study of three forms of the minor scale: natural, harmonic, and melodic

Continue to study inversions of triads

Study of cadences (A cadence is a progression of chords.)

Study of 6/8 time signature

Expanded study of: note names to include ledger lines & articulation with an introduction to accents

Introduction to simple analysis

Ear Training:

meter recognition, identifying changes in a musical phrase & features of a musical piece

, listening for dynamics, articulation, form, and echo singing.
Practice Sight Reading

Music Theory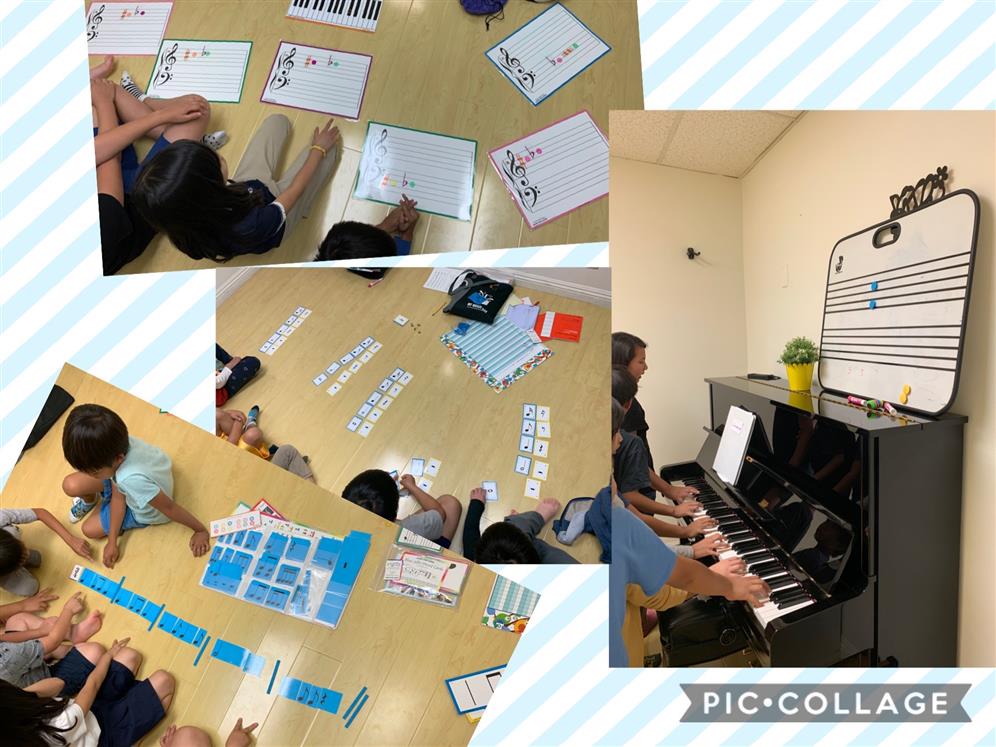 ---
SESSION: 36 weeks (90 mins with break in between, 50 mins piano & 40 mins music theory with hands-on activities)
Starting Date & Time: 09/04/2020 Friday @ 5:30PM
TUITION: $2448 (Tuition paid in full before 8/10 to receive discount)
MATERIAL FEE: $150 for theory class (2 theory books, Real Rhythm Card set, Folding staff, DoReMi cards, Alphabet cards, paper piano) Class will be notified when purchasing new piano material.
ANNUAL REGISTRATION FEE: $50 (waived for continuing student)

LATE REGISTRATION: $20 dollars Expedited Shipping Charge will be added to the tuition. 8/10後報名者需加收$20郵寄費用.
PAYMENT CHOICE:
Tuition Paid in Full 一次繳清

(Tuition paid in full before 8/10 to receive $200 discount, 8/10前一次繳清減免學費$200)

3 Quarterly Installments 三期付款

Sep 1: Tuition $1224

Nov 1: $612

Jan 1: $612
DEPOSIT: $250 Deposit ( Non-refundable ) to reserve the opening within 2 days after sign up. 訂金$250請於報名2日內繳交,以確保孩子的名額.
STUDIO POLICY填表報名時請仔細閱讀
Pre-Registration is required. Parents will be notified of the class status before start date.
課程需事先報名.班級未達最低人數會通知並全數退費,請家長放心.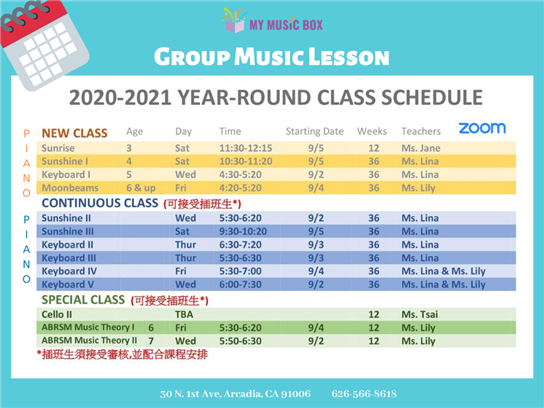 «報名時,請家長使用MY MUSIC BOX系統裡有的E-mail 信箱»