KEYBOARD IV CLASS
For Continuous Student ONLY. For transfer student, please contact the studio to schedule an audition. (預插班請與Miss Lina 聯絡)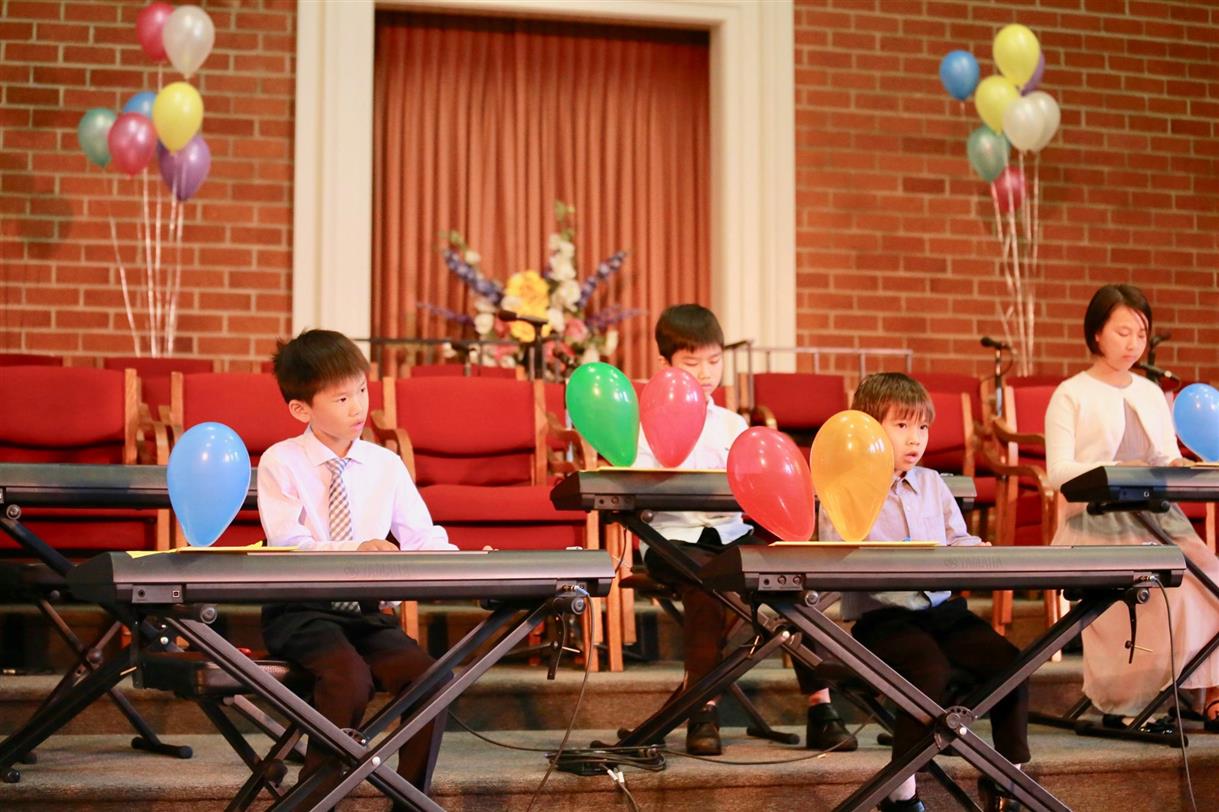 2019-2020 Keyboard IV 課程內容:
Study music from different musical periods: Baroque, Classical, Romantic & Contemporary
Study minimum of six keys with continued study of scales, arpeggios & broken chords
Study of three forms of the minor scale: natural, harmonic, and melodic

Continue to study inversions of triads

Study of cadences (A cadence is a progression of chords.)

Study of 6/8 time signature

Expanded study of: note names to include ledger lines & articulation with an introduction to accents

Introduction to simple analysis

Ear Training:

meter recognition, identifying changes in a musical phrase & features of a musical piece

, listening for dynamics, articulation, form, and echo singing.
Practice Sight Reading

Music Theory
---
SESSION: 36 weeks (90 mins per class)
Starting Date & Time: 09/06/2019 Friday @ 6PM
TUITION: $2448 (Tuition paid in full receive discount)
MATERIAL FEE: Class will be notified when purchasing new material
REGISTRATION FEE: $30 ($30 waived before 7/31, 7/31前報名減免報名費)
PAYMENT CHOICE:
Tuition Paid in Full 一次繳清

(Tuition paid in full in order to receive $200 discount 一次繳清減免學費$200)

3 Quarterly Installments 三期付款

Sep 1: Tuition $1224

Nov 1: $612

Jan 1: $612
DEPOSIT: $200 Deposit ( Non-refundable ) to reserve the opening within 2 days after sign up. 訂金$200請於報名2日內繳交,以確保孩子的名額.
STUDIO POLICY填表報名時請仔細閱讀
Pre-Registration is required. Parents will be notified of the class status before start date.
課程需事先報名.班級未達最低人數會通知並全數退費,請家長放心.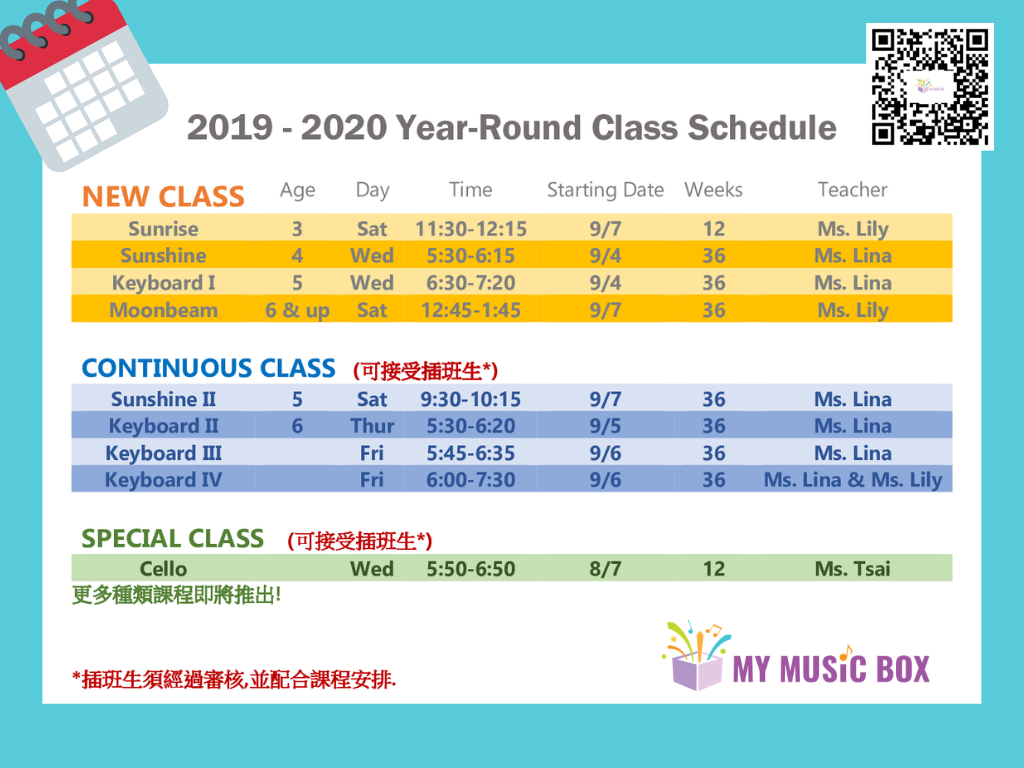 «報名時,請家長使用MY MUSIC BOX系統裡有的E-mail 信箱»