Keyboard I Class
5歲鍵盤班
For kids 5 years old
---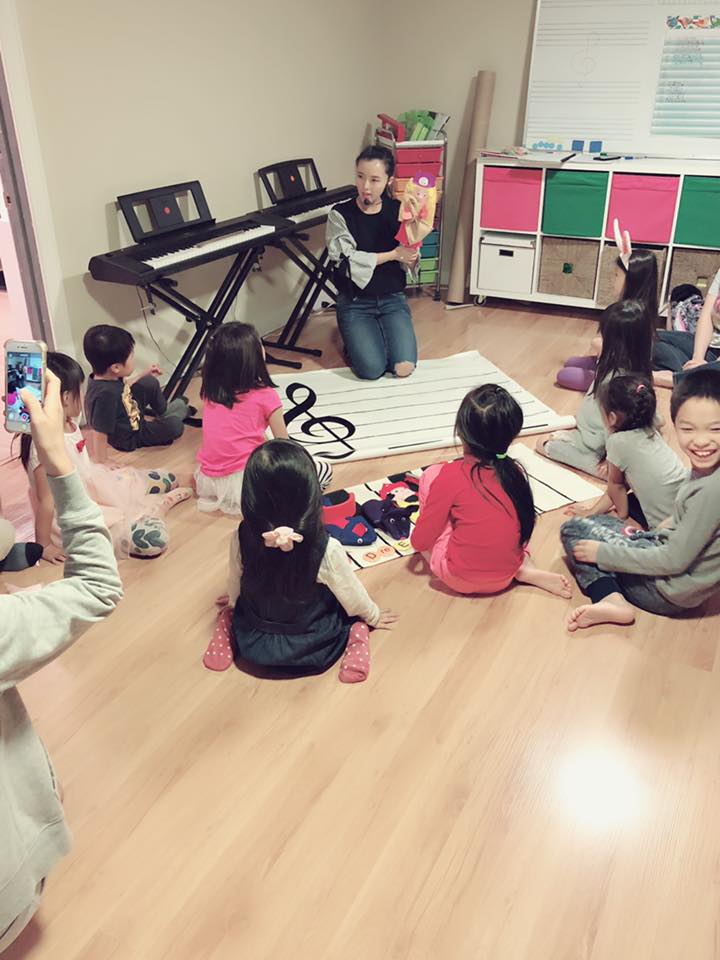 This class provides the students with a very strong and broad foundation in music, by combining the following activities into one comprehensive and enjoyable lesson:
上課內容豐富活潑,有動,有靜!幫孩子打下穩定的音樂基礎.課程內容包含:
◆Keyboard 鍵盤認識

◆Singing 歌唱
◆Rhythm Practice 節奏訓練

◆Ear Training 聽力訓練

◆Note-Reading 讀譜
◆Theory 樂理
◆Composition 作曲
◆Performance 樂器打擊
♦ 如您的孩子9月未滿5歲,請報名Sunshine I ♦

---
SESSION: 36 weeks (50 mins per class)
with 1 accompanying parent 須有一位家長陪同
Starting Date & Time: 09/04/2019 WED 6:30PM
TUITION: $1400 (Tuition paid in full receive discount)
MATERIAL FEE: $250 (A carrying bag with 3 books, 1 Activity book, 1 Instrument, Magnetic Staff Board and a set of magnets. 一個提袋, 3本課本, 1本作業本, 1份小樂器與1組磁鐵板)
REGISTRATION FEE: $30 ($30 waived before 7/31, 7/31前報名減免報名費)
PAYMENT CHOICE:
DEPOSIT: $200 Deposit ( Non-refundable ) to reserve the opening within 2 days after sign up.訂金$200請於報名2日內繳交,以確保孩子的名額.
LATE REGISTRATION: $20 dollars Expedited Shipping Charge will be added to the tuition. 8/15後報名者需加收$20郵寄費用.
CLASS SIZE: Up to 8 students per class
WHAT YOU NEED AT HOME: A piano or a touch-sensitive keyboard.家中需要一台鋼琴或電子琴.
STUDIO POLICY填表報名時請仔細閱讀
Pre-Registration is required. Parents will be notified of the class status before start date.
課程需事先報名. 班級未達最低人數會通知並全數退費,請家長放心.
---
溫馨提醒:
孩子在學習才藝上,需要家長的鼓勵,堅持與陪伴!
積沙成塔,積水成河! 讓我們幫孩子建立正確的上課態度與良好的練琴習慣.

CLASS STARTS ON TIME 上課請準時
PRACTICE IS ESSENTIAL! 必須練琴,一星期五天,每天5-15分鐘
Studio 假期:
Thanksgiving Week 感恩節周, Christmas 聖誕節 Last Two Weeks of December, Spring Break春假